First Visit
New Patient Exam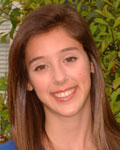 Our goal is to make sure your first visit is pleasant and informative. This appointment will consist of an exam, digital photos will be taken, and this is followed by a discussion of potential treatment options. Your questions are welcomed and encouraged. Dr. Machen will provide an initial diagnosis, propose an estimated treatment time, and quote a treatment fee. This is a complimentary service.
If treatment is needed, diagnostic records may be recommended. These consist of radiographs, impressions for study models, and the aforementioned digital photographs. This information is necessary for Dr. Machen to formulate an individualized treatment plan. This diagnosis, treatment planning, and consultation fee is payable at the time records are performed.
Questions to ask on your first visit
Is the doctor a specialist in orthodontics?
Is the doctor Board Certified by the American Board of Orthodontics?
How long has the doctor been in practice?
Does the doctor regularly attend continuing education courses?
Is the doctor respectful of your time and waiting?
Does the quoted fee include retainers?
Does the practice charge for emergencies?
Does the practice charge for retainer check-ups?
Is the sterilizing equipment monitored monthly?
Does the practice offer flexible financing?